FTTA(Fiber to the Antenna)
Hybrid Cabling Solutions
Hybrid cables combining optical fiber and DC Power cables has become the main solution for remote radio systems while removing RF coaxial feeder cables.
Trunk hybrid cable is divided in front of Radio Head Units (RRUs) and diverged hybrid jumper cables are connected to corresponding RRU. This simple cabling solution results in the innovation of upgrading or replacing cell-site with remote radio systems
Leading FTTA(Fiber to the Antenna) Solutions
LS Cable & System provides innovated and customized hybrid cabling solutions in order to enable advanced wireless services and a more-efficient wireless operation with lightweight, near-perfect erformance, high reliability compatibility, reduced installation time and cost effective longevity for LTE-A, LTE, W-CDMA, GSM, PCS, AWS and UMTS Moreover, we offer the customized specific and optimal solutions for every individual customer. It is LS's distinguished strategy for customers' satisfaction.
Pre-term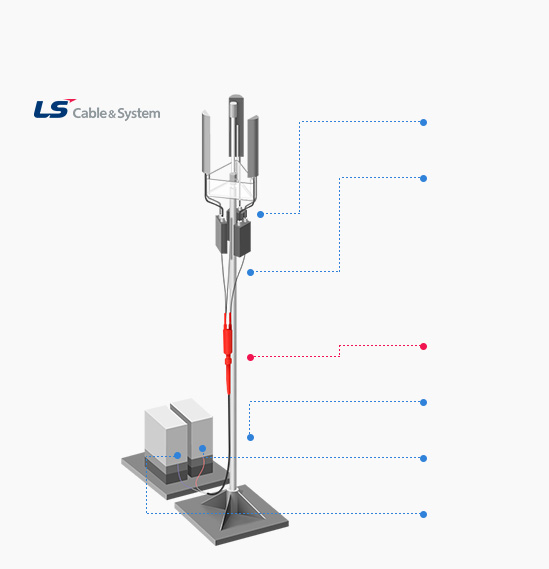 Fanned-out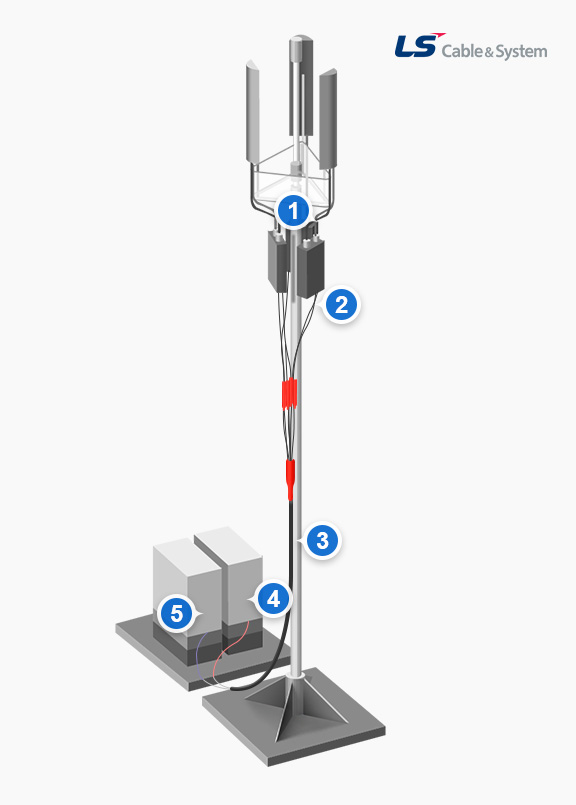 Remote Radio Technology
Remote radio system contributes to the significant reduction of the network's energy consumption, installation complexity and operating and cost efficiency while maintaining the high network performance in the wireless communication infrastructure.
Global Trend
Since beginning a LTE-Advanced service, the dominant communication providers in the world have been upgrading their 4G infrastructures to a remote radio system in order to eliminate network complexity caused by integrating new dual-mode radios and antenna integrated radios and to simply improve the network capacity.
Discrete
Terminal based